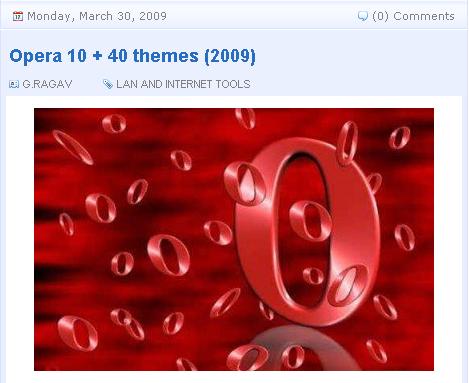 Opera 10 +40 themes (2009)
18 mb | UB.COM DF.COM
Opera
-
most popular
browser from the developers of Norway.
The own has, very smart kernel due to which able very quickly to process pages. As compared to Internet Explorer, Opera works much quick.
New opera 10 will make happy you netol'ko by rapid speed, but also new 40 skinami. It is moreover possible to use both English and Russian.